Life at QM: Meet Zohar Eshed, Director of Operations
April 07 | 2022 | 10 min
After working in large corporations, moving to a high-tech startup might feel like a risky leap, but for Zohar, it was one of the best decisions she ever made.
Zohar is the Director of Programs and Operations. We spoke with her about working in the operations field, what interested her about working at QM, and more.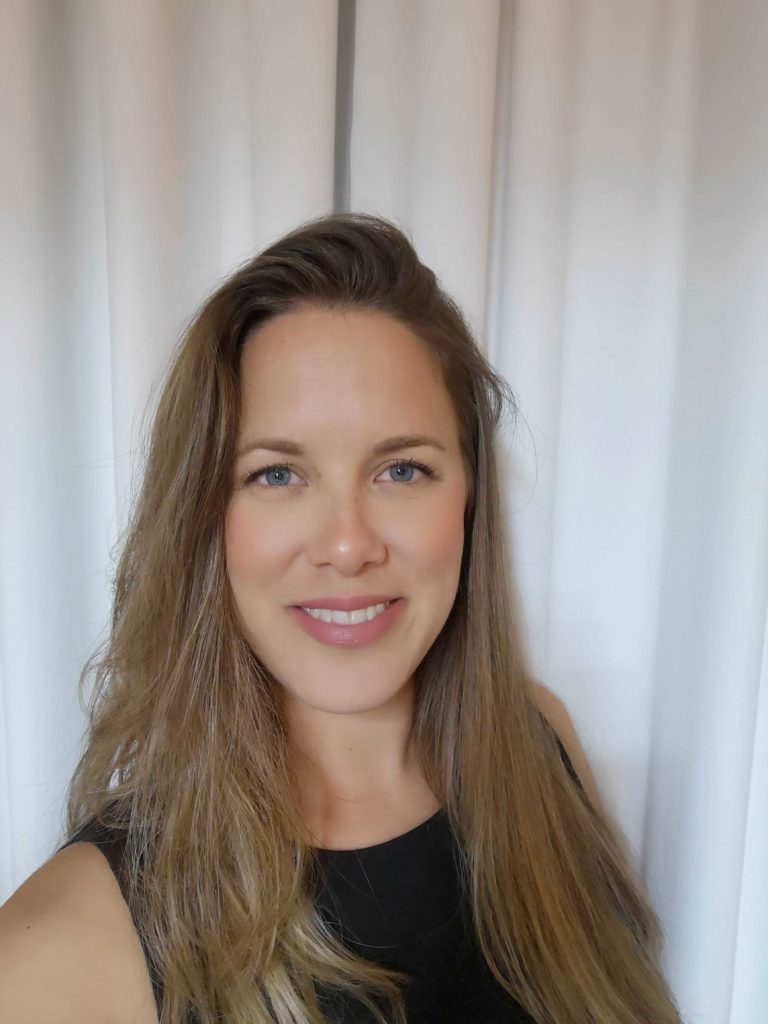 So, you're currently the Director of Operations at QM, can you share with us what your role entails?
QM is a manufacturing company. We do R&D, but we're also responsible for manufacturing our products. Some of our manufacturing is done in-house, in our production room here at QM, and some is outsourced. My team is responsible for organizing all of that from A to Z. From logistics and procurement to every detail required to manufacture QM's products and have them arrive in the hands of a satisfied customer. It's my department that covers the entire chain, and quite a few people are helping out with this mission.
What was it like joining QM?
When I joined QM, there were only two people working in the Operations dept. Despite being a young company, we already had customers, and our products sold around the world. We needed more structure. Therefore, our first mission was to define and scale our entire operations process so we could run like a well-oiled machine and continue expanding and shipping our products around the world.
It's been a wild ride seeing QM and the Operations team continue to expand so rapidly. The number of projects and products we have continues to grow. And with our unique capability of having in-house production, we're able to do everything we need right from the HQ. It gives us a lot of flexibility with the R&D team to expand our POCs and ideas. And what makes our team unique is that we work so closely with R&D to create this incredible system.
Have you always worked in the field of operations?
During my career, I've worked alongside the R&D team in high-tech, multidisciplinary companies where there's very tight integration between hardware and software products. So program management has been my bread and butter for a long time. At QM, however, I'm focusing on operation management. This is my first time focusing solely on the operations side of the business and setting the R&D aspect aside.
What interested you about working at QM?
Before joining QM, I worked for Intel Sports Group (ISG). After a few years there, I decided it was time to move on and look for a role where I could have more influence, so I focused on small startup companies. 
Since my forte is the integration of hardware and software, QM fits like a glove. At the time, QM was looking for a program manager to lead the execution of the R&D team. So I started in that role, and a short while later, we decided that the operations side needed some reinforcement. It needed someone to lay the foundations and a system of processes to allow us to scale. So I transferred over to the Operations team. 
Opportunities like this are what makes startups so unique. QM looks at a person's potential and motivation and uses that to fill in the gaps. And I'm still learning every day. I have amazing people on my team, and I learn so much from them each day. We might not do quantum science in our team, but our work requires a lot of professionalism and precision. So our teamwork is solid; everyone pitches in to build this puzzle together.
To backtrack a little bit, what attracted you to program management initially?
I have been working in program management since my army service. I worked at the Air Force headquarters, and we had some big projects with well-known companies in Israel. I learned from that experience that I have what it takes to work in this profession. I saw that I'm able to bridge technology and execution. This means I can take big ideas and make them a reality by developing a plan and structure. I also learned that one of my strengths is coordinating people around a cohesive strategy.
I discovered that this was my best skill in the army, but it's also an inherent part of my nature and personality. Even as a child, I would be the one in my family or friend group organizing and coordinating plans.
It's interesting because I also have an artistic side; I was a dancer until 18. In your life, you sometimes run into moments where you're facing a fork in the road, and you get to choose your path. And I found myself strongly drawn to this analytical and organized side of my personality.
What does a typical workday look like for you?
Like everyone else, my schedule is pretty much: meetings, meetings, meetings, emails, emails, emails. We have a lot of meetings with subcontractors and program meetings, both internal and external. 
I'm focused on managing subcontractors and integrations with the R&D team through conducting knowledge transfers and aligning plans. I also spend quite some time on budget management.
I'm always the person creating the Excel in meetings and pulling out the calendar to align everyone on a date. I make sure that we're all aligned on the same targets, dates, and objectives, and then I follow up on whether or not we're on track to meet those deadlines. With it comes risk management. 
It's another essential skill of a program manager; you're always thinking about what can go wrong and how can we mitigate it? So typically, I'll get called pessimistic, but I like to think of it as being realistic. Everyone comes in with big thoughts and ideas, and as the program manager, I try to bring up scenarios of potential obstacles. The real key here is to always come up with solutions. I want to approach things with a can-do attitude and help the team develop creative solutions. And once you really look at all the limitations and think as flexibly as possible, you come up with inspiring ideas.
QM's founders are true dreamers. They are the fuel that drives everyone onwards. Here at QM, nothing is impossible. It sounds cheesy, but you really feel that anything is possible, even if it seems in contradiction to actual physics. So when you face a tough challenge, you develop a better mindset for tackling it; let's start by breaking it down into pieces. And time after time, we find that things are possible. You may need to waive some items, you may need to give up some ideas, but if you approach it with an open mind, as a team, we can create a good plan and solution to overcome any challenge.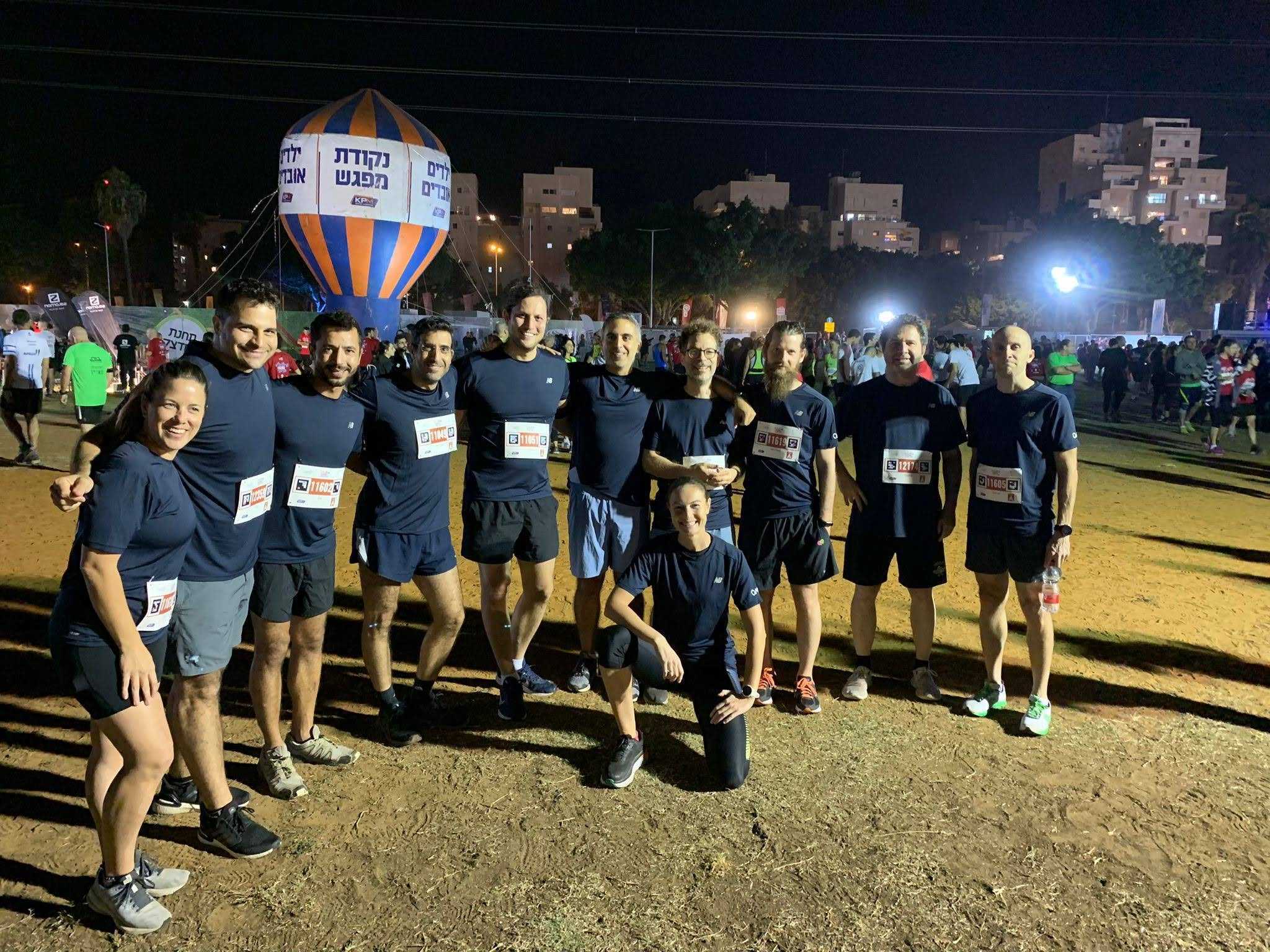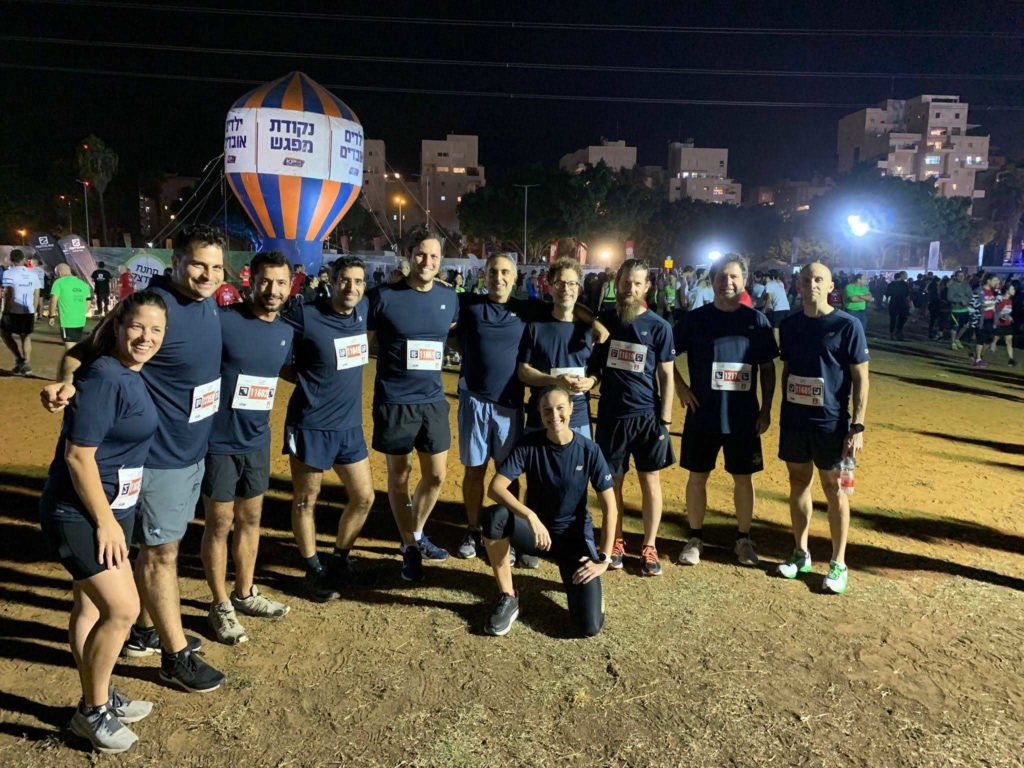 What were you expecting when you joined QM and did it meet your expectations?
I was looking for a small company where I could influence things. After almost ten years in the industry, I learned a lot from my experiences, managers, and teams, so I felt I had much to offer. I wanted to mentor others and build something with my own hands. QM is exceeding my expectations in that regard. I've had the opportunity to bring my thoughts, ideas, and experience, build something brand new with my team, and mentor others, which was exactly what I was after.
What's your favorite aspect of your job?
Our department is responsible for organizing everything and ensuring it all comes together. We are the bottom line; we're the last step before the product meets the customer.
And this has its advantages and disadvantages. You're the last link, and you need to pass any obstacles that stand in the way of you producing that physical product. I also love working with the hardware and helping to create something tangible. Every day here, a new system is born; to me, that is amazing.
Since we're the last link in the chain, we have a lot of influence and responsibility. And it's an honor to be in this position, face these challenges and tie all the departments together to make magic happen.
Have you had to overcome a significant challenge while working at QM?
There are always challenges because every day we're doing something new. No day is like the one before. I love it. Having my team with me to work through these challenges together is the cherry on top.
In the Operations team, you're working with multiple departments. So one day, you're dealing with Finance, another day, you're figuring out a technical aspect with R&D, or there's a legal aspect to discuss with a subcontractor. And there are many days when I come home exhausted without finding the answer yet. After taking some time to rest and sleep, I wake up feeling energetic and motivated to find a solution the next day. And as long as I take breaks and give myself time, I always come back the next day ready and excited to face these challenges.
Brainstorming and discussing things with my team and other departments is a huge help. At QM, I think employees sometimes divide themselves into physicists and engineers versus business-oriented employees. But I don't believe that this distinction makes a difference. Everyone here is so unique in the way that they think; even a short talk by the coffee machine can spark an idea. People here are individual thinkers and super creative. It's truly inspiring that the leading mindset at QM is that anything is possible.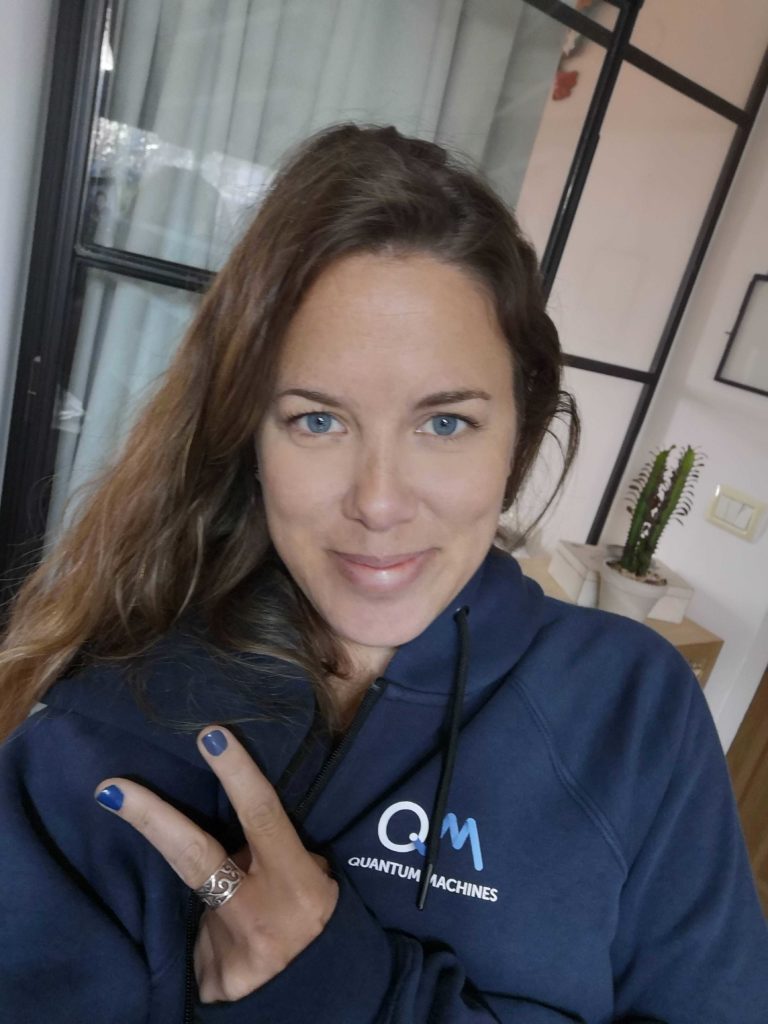 What would you say to someone that's considering joining or applying to work at QM?
First of all, it's the best decision that you'll ever make. 
We're in a super dynamic environment; the quantum computing industry is so new and constantly evolving. Things are changing every day, and this is the most exciting part. You get the chance to be part of something bigger than anything you've ever done before because quantum computing will change the world. I think it's incredible to be part of creating a new industry in the world. How many times will you have the chance to do that?
And one last message I want to share is that we want to see women working in this industry, whether on the technology side, production, operations, or as business leaders. There is room for everyone. I think women are sometimes intimidated by working in a startup since it's not as established as the big corporations and may feel like more of a risk. However, startups have changed, and at QM, we're seeking to have more women among us. 
There are so many talented women and many open positions, but we don't see enough resumes coming in from women. So I'd like to encourage any woman interested in any of our open positions to apply because there are opportunities for everyone here.